Global apparel retailer UNIQLO will curate an immersive 1,000-Square-Meter LifePark at the 2022 China International Import Expo (CIIE), taking place from November 5 to 10 in Shanghai. UNIQLO LifePark will present new ways of future living through the Art & Science of LifeWear across four zones: technology, fashion, quality, and sustainability. UNIQLO has also announced plans to open more than 10 new stores across China in the month of November.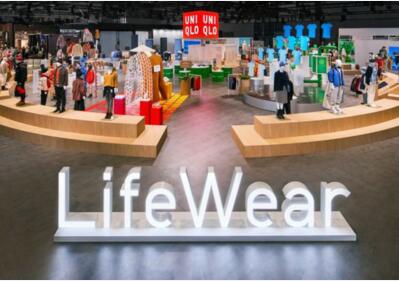 "For nearly 30 years, UNIQLO has been growing together with China's garment industry, working with our production partners to provide high-quality products to customers around the world. We are pleased to participate in CIIE for the third time and to showcase the evolution of such products as HEATTECH thermal wear, Ultra Light Down, and 100% recycled polyester fleece[1] that embody the Art and Science of LifeWear, particularly with regard to innovative technology and sustainability.

We look forward to connecting with more customers in China and around the world to embark on the journey of new ways of future living," said Jalin Wu, Fast Retailing Group Executive Officer and UNIQLO Greater China Chief Marketing Officer.